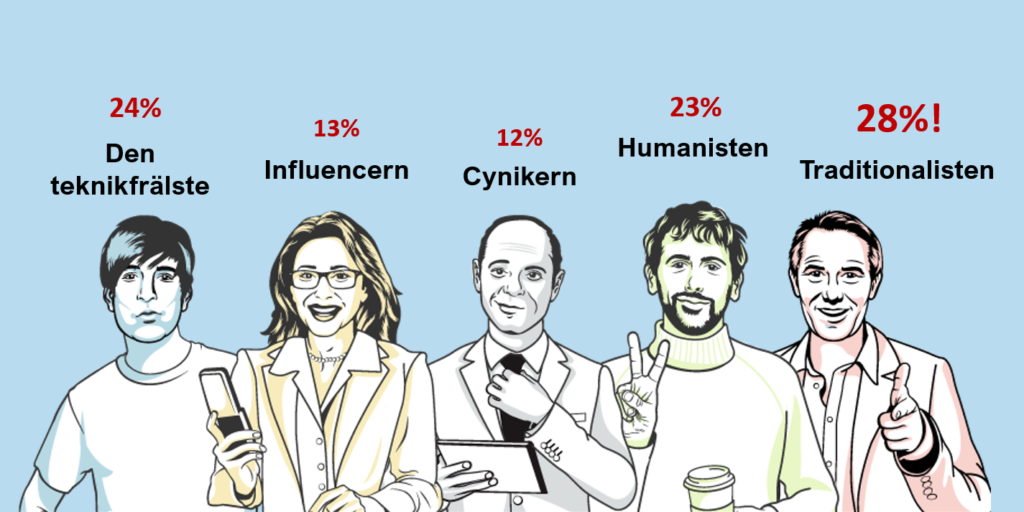 During our annual Christmas afterwork – this year together with our client Samsung – Beautiful Clarity turned the evening into a prophecy event. Partners, clients and colleagues participated in a survey about Christmas 2039 answering questions like how Christmas gifts will be purchased, the possible travel options to visit relatives and the duration of the Christmas break. During the evening we decoded the answers and grouped the participants into five different personalities with regards to how they view the future.
The technology geek – This person believes in an optimistic future where technological advancements will make life easier. Artificial intelligence will give us longer holidays and Elon Musk succeeded in his latest trip to Mars. Uber drones is not a fantasy, it's a reality of course! This person is somewhat an optimist and can find him- or herself reading about the latest technological advances for hours. When the first self-driven car is launched, we know who will be first in line!
The influencer – This person loves to perform in front of people, being in the center of attention and most of all, loves work. This person doesn't need a holiday, and the future will of course be all about them! Even though this person can seem egocentric, beneath all the extravaganza there is a deep-rooted confidence in his or her own capabilities to create a difference. And we all know these types of people are needed in the world as well.
The cynical – With global warming, the possibility of a third world war and amazon owning more and more of the marker, this person does not feel that the future is something to be optimistic about. It will be difficult to reach relatives on the holiday break in a world with rising oceans. So why would I be happy? Yes, Elon Musk did land on the moon, but the battery reserve broke so everything is just a big tragedy really. Even though this person can kill the fun at the dinner party so effectively, we can't help but love the dark sarcasm and punchy one-liners. But of course, we hope that "the cynical one" is terribly wrong.
The humanist – World peace for the win! Humanity will succeed in reaching the climate goals. And why buy Christmas gifts when love is the only currency? This person hopes that in all holidays can be adapted to each individual need, because after all, everyone is special and that's worth fighting for. True optimism is rare, and these people will always get you in a better mood even in the darkest hour. No problem is too big, no challenge to difficult and no person to evil. With love, spirit and trust, humanity can create greatness. These people are essential for mankind and inspire us every day.
The traditionalist – Everyone is always talking about how things will change. But if we really think about it, people do not change much. And is it such a bad thing living the way we are living now? This person will never stop buying gifts in their local shopping mall and taking exactly two weeks holiday during Christmas. It has worked for this long, right? Maybe they will catch an occasional uber drone, but driving your old car down the highway is probably a more realistic guess. This person is always the best in making goals realistic and making decisions with caution. In a world moving with ever increasing speed, the traditionalists will be our life savers.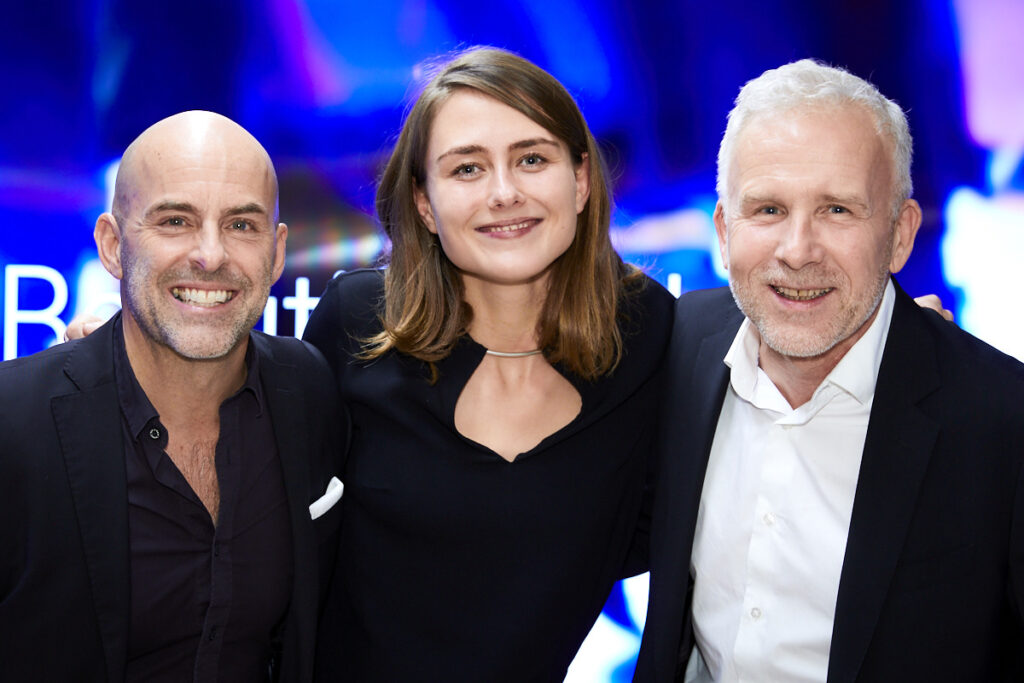 And the result?
Our crowd was mostly traditional – 29% actually – but diverse. Maybe we hoped for a great deal of future optimism. But if you think about it, it's good to know that partners, clients and colleagues feel good about where we are now.
What do you think will happen in 2039? Which personality would you say that you are?
As the end of 2019 approaches and 2020 awaits with new challenges and aspirations, make sure to be beautiful out there.
/The Beautiful Clarity team
---